Why one becomes an architect rather than a brain surgeon, a lawyer, or say a bus driver?
I solicited this question.
The presence of history whether in a work of architecture or a work of art, is flanked always by another narration contained in the microcosm of our personal lives. It presents another consonance with a parallel coplanar plot, but more contracted, another presence as inevitable as history, but more corporeal: the narrative that is proper of autobiography.
Every present moment in which our work can find its completion, is a mixture of what we consider "past" and what we consider "future", shreds of reality that western nihilism considers respectively as no longer existing and not yet existing, thus as nullified events. This indissoluble union of memory and oblivion is like the amalgam of the two waters of Lethe and Mnemosyne: the myth of the river of memory and the river of oblivion. They are merged together in an eternal present moment which is the current time as both narration and prediction simultaneously set. This process is similar to an ancient concept of truth (aletheia) as opposed to a logical truth based on the notion of "adaequatio rei et intelectus": truth through an act of revelation by removing the veil provided by the oblivion, a remembrance process through a simultaneous pause of imagination flow in order to disclose an event that gives with the same act by which it takes away.
Every work of mankind is "already there", everything; every act of man is in attendance, every objective is already accomplished, eternally oscillating between presence and absence, decayed and renovated, old and new. The oscillation is an alternation of opposites that come in gradually slight variations; it is not the binary opposition of creation and destruction. The wood is not transformed into ashes, but it leaves, by remaining always equal to itself, its place to ashes. An appearing and a disappearing of "eternals", perpetual beings exchanging places into single events.
In the Greek ancient thought works of art and works technical in nature were, in a sense, the same, unified under the word technÍ and aesthetics was not yet become a totally separate doctrine of knowing. Technology implemented in the present condition, should enable a continuation without it being subjected to an a priori idea of ​​change and future by putting aside any dazzling scheme of ​​development in the only certainty we have: that of the past. This leads to a state of mind concerned with a narration conducive for making creative changes. A mixture of memory(past) and imagination(future), a mental place where the mythological rivers of Mnemosyne (recollection) and Lethe (oblivion) converge and become intertwined.
RFC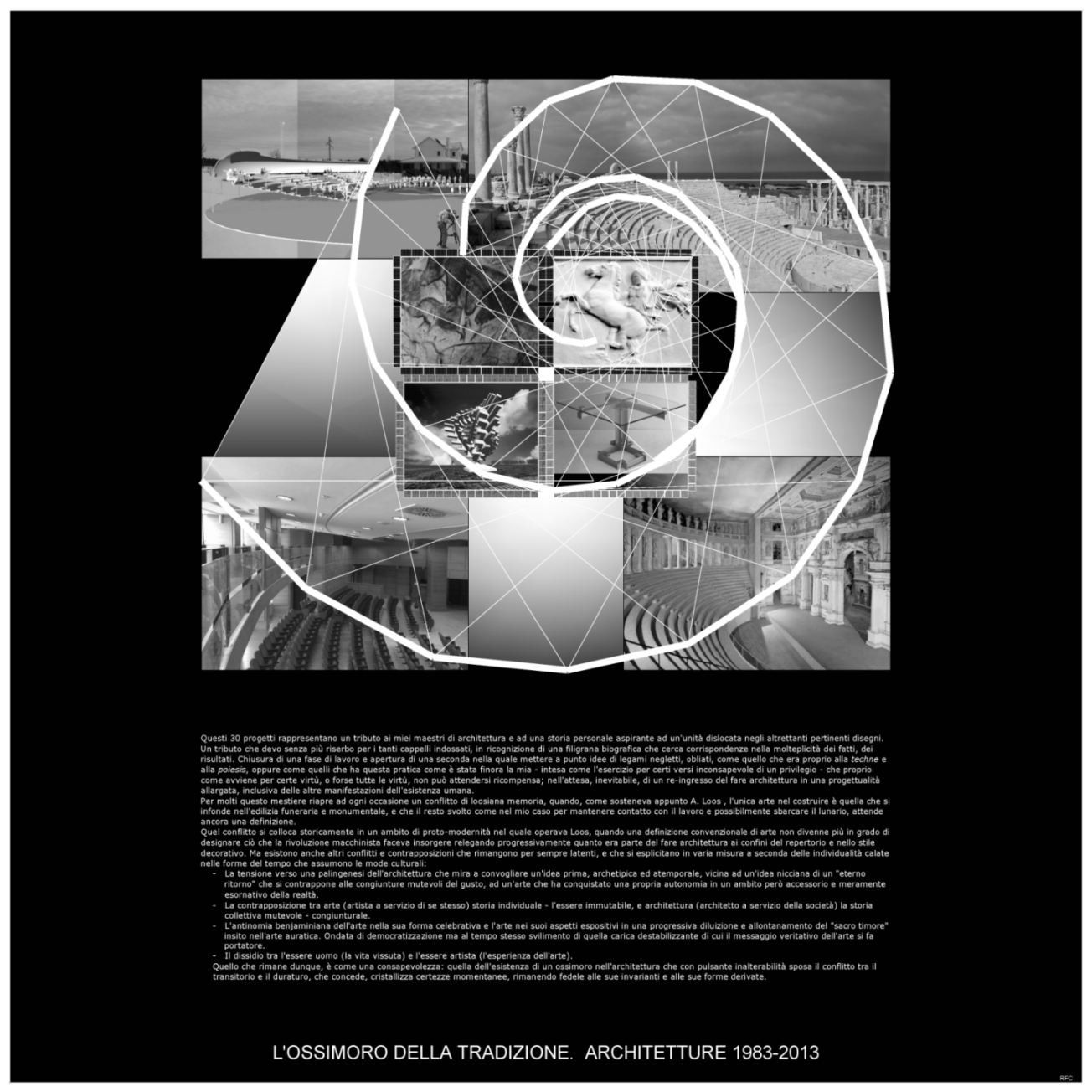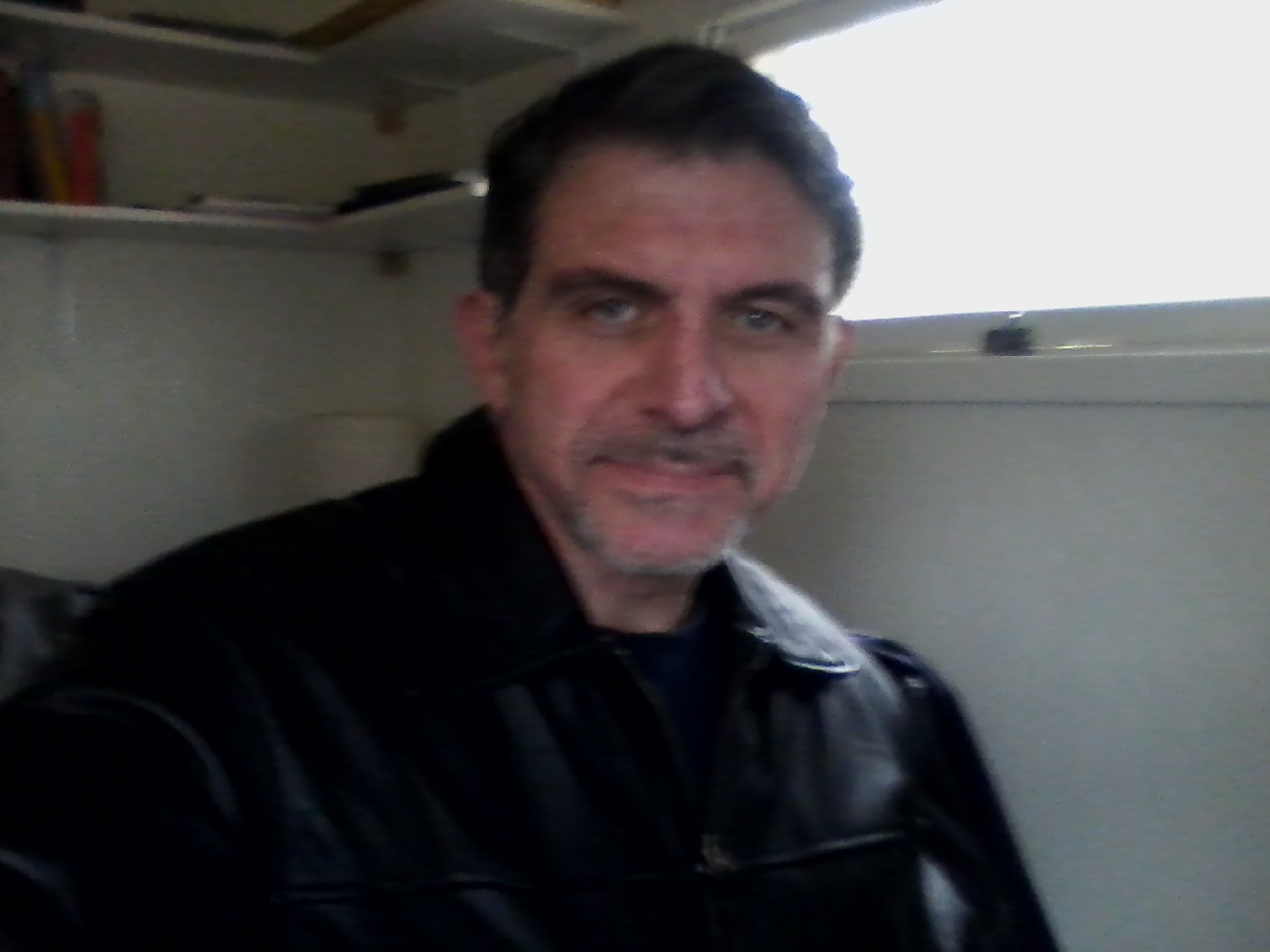 A note about the author. "Curve: Time in balance".
By Jani Scandura, University of Minnesota.
Born in North Africa to Italian parents and trained as an artist, Roberto F. Cicero is an architect, an active environmentalist, and an author who has worked in Europe, the United States, North and East Africa.
RFC studied with architect Adriano Gentili and subsequently architecture and theory at the University of Rome "La Sapienza" under Bruno Zevi (1918-2000) Luigi Pellegrin (1925-2001) and Maurizio Sacripanti (1916-1996). Neither Pellegrin, a proponent of European organic architecture, nor Sacripanti, an avant-garde integrationalist thinker and designer, was enamored of the neo-rationalist Tendenza movement that dominated Italian design and architectural theory in the 1970s, but sought a different relationship to and through architectural history. In contrast with the strict formalism and archetypal simplicity of Tendenza, which referenced reduced classicist forms in modern materials and emphasized the situatedness of rectilinear shapes in space, Pellegin and Sacripanti, each in his own way, foregrounded the interrelationality of time and space and the centrality of content over form, movement and relationality over rational and mechanical code.
Shaped by his teachers, but also by an even more far distant cultural heritage related to his adolescence spent in Tripoli with the fraught legacy of futurism and white rationalism of North and Eastern Africa Italian colonies, RFC' work resists the neo-rationalist sterility and the citational quality of postmodern design as well as an aestheticization of ecology, in order to imagine anew a contemporary architecture that retains a conceptually rigorous connection to history.
RFC' professional experience is a rare combination of skills linked to a variegated/interdisciplinary portfolio of work going back over 30 years and spanning across 3 continents, where, along withl architectural assignments, have merged industrial design, interior naval design for cruise ships, and a long worked consulting engineering experience with public entities in areas of cultural diversity and International Cooperation. The latter practice in particular, crossed by complex technical instances and environmental factors, is responsible for his radical approach. RCF' "actions" with Systems For Living not-for-profit professional affiliation, oppose the "Society of the Spectacle" automatic "recuperation" processes (Guy Debord) and reform an idea of ​​development together with a conventional notion of art and architecture.
His works actively solicit the question on how the past, and indeed history itself is made present in contemporary architecture without reverting to monumentalist masquerade, antiquarian veneration, or even critical pastiche. To do so, he draws on Nietzsche who sought a constellation between life and history in the unhistorical, the maintenance of a fundamental continuity with the force of the past that is riveted by forgetting, the capacity to feel unhistorically and momentarily forget the facts of history that can only have meaning within a framework of interpretations.
His work represents a series of efforts to think through classical problems using contemporary tools. For example, RFC's designs for "Libra" table and his proposed "Labor" sculpture represent two efforts to consider the concept of balance in an asymmetrical shape. After completing Libra he summed up his work and realizes that Phidias' famous bas-relief of "The cloacked horseman" at the Parthenon, not as a formal precursor, poses the underlying question, one that Phidias seemed to have answered without the aid of contemporary mathematics or an understanding of gravitational pull: how can a physical body maintain its balance while in motion? His design then toys equally with the question of stability and movement, of that which cannot fall, but seems about to. This then is the proposed monument, which references Rationalist ideals of labor but which allows for the possibility of mobility that destabilizes the threat of rigidified and monumentalist doctrine.. It heralds labor while making present the threat of such a heralding.
A similar self-consciousness is embedded in RFC's design for the auditorium "Sala Tirreno" inside the Giunta regionale del Lazio head offices in Rome. His charge was to design an Auditorium and this became the occasion to question architectural type not as image or ideal nor even as Guilio Carlo Argan writes, as "as the idea of an element which should itself serve as a rule for the model," but for the perceptive problematic for which the type serves as a momentary response. If every building carries with it the residue of the experience of forms already accomplished in projects and buildings, as Argan points out, then, it is possible to acknowledge architectural type in a way that is not merely parodic citation. He notes he discovered the parallels between his design and Palladio's Teatro Olimpico only after the construction had been completed.
RFC's fourth book, "The Oxymoron of Tradition" was published in early 2014 and presented at the University of Rome "La Sapienza". A new edition of his "From Palladio to the looting of Baghdad", has been published by La Caravella edizioni in December 2020.
Jani Scandura
Associate Professor Department of English University of Minnesota.
†