Exhibits:
• Tramer Interiors. Miami, Florida - USA. RCF furniture design. May 31 – September 22 1996.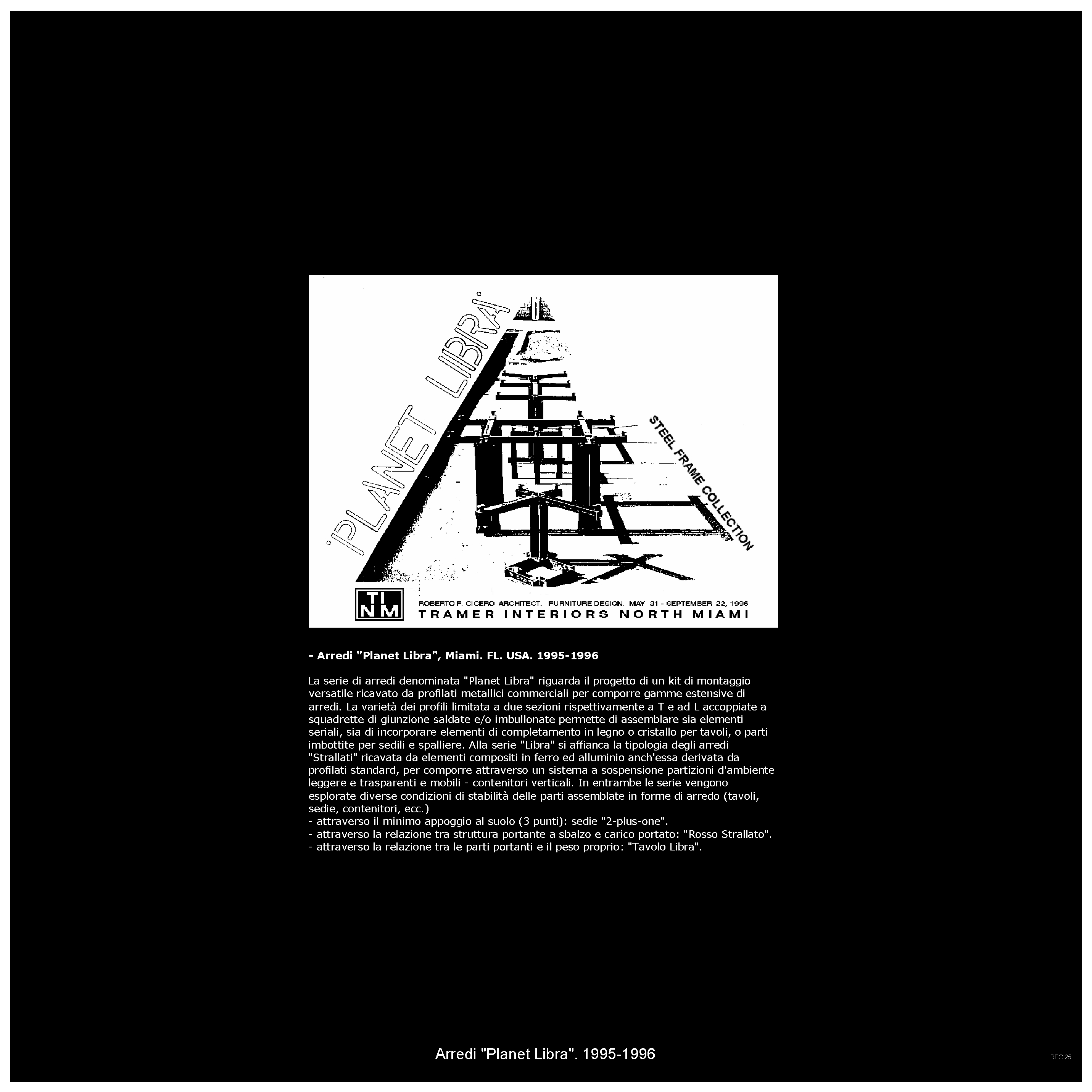 • La Diagonale Librogalleria. Incontri di Generazioni Roma - dal 12 al 22 luglio 2005.
A cura di Michele Greco.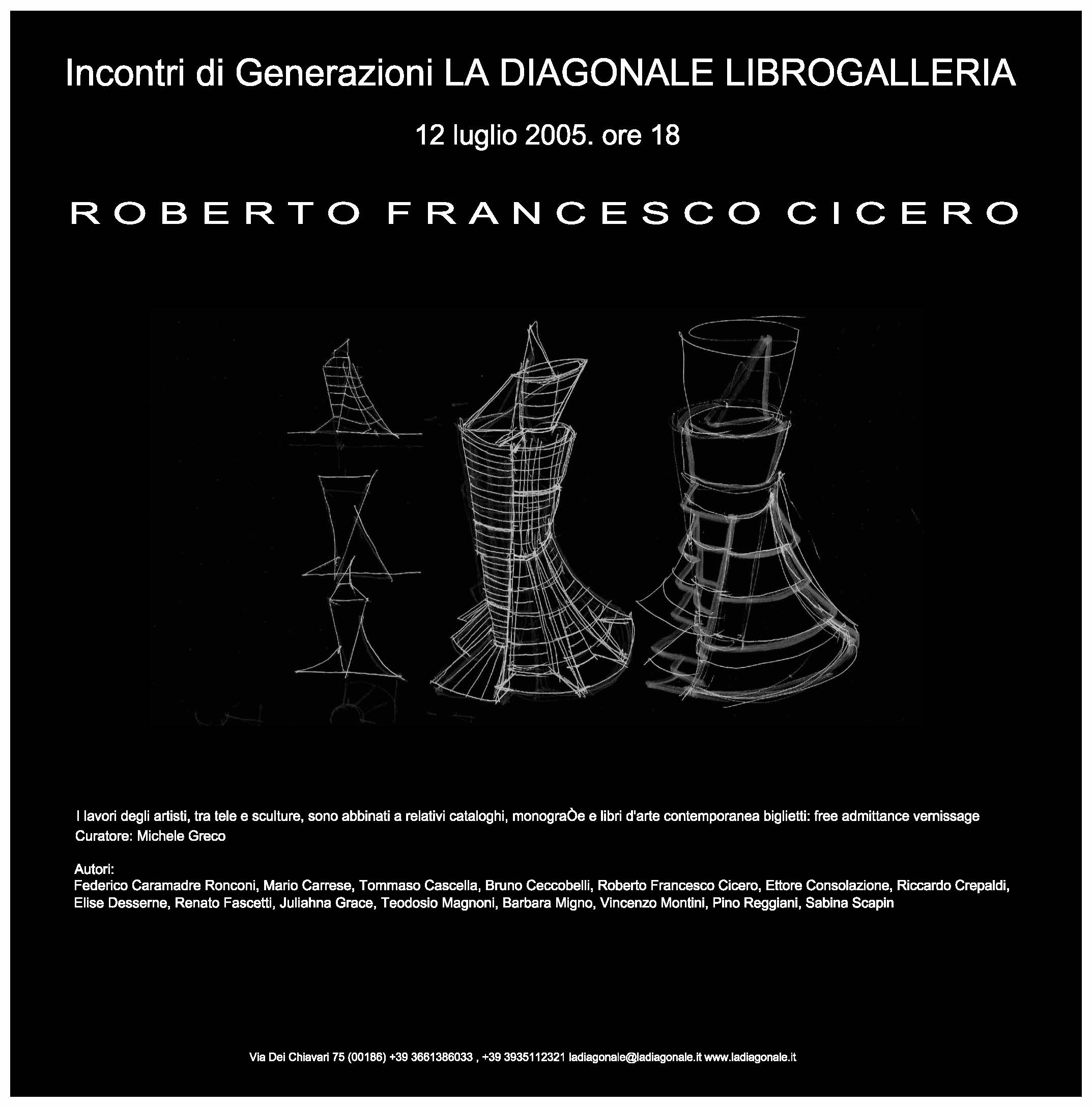 • Palazzo Orsini di Bomarzo (VT), Mostra personale. 2006
A cura di Michele Greco.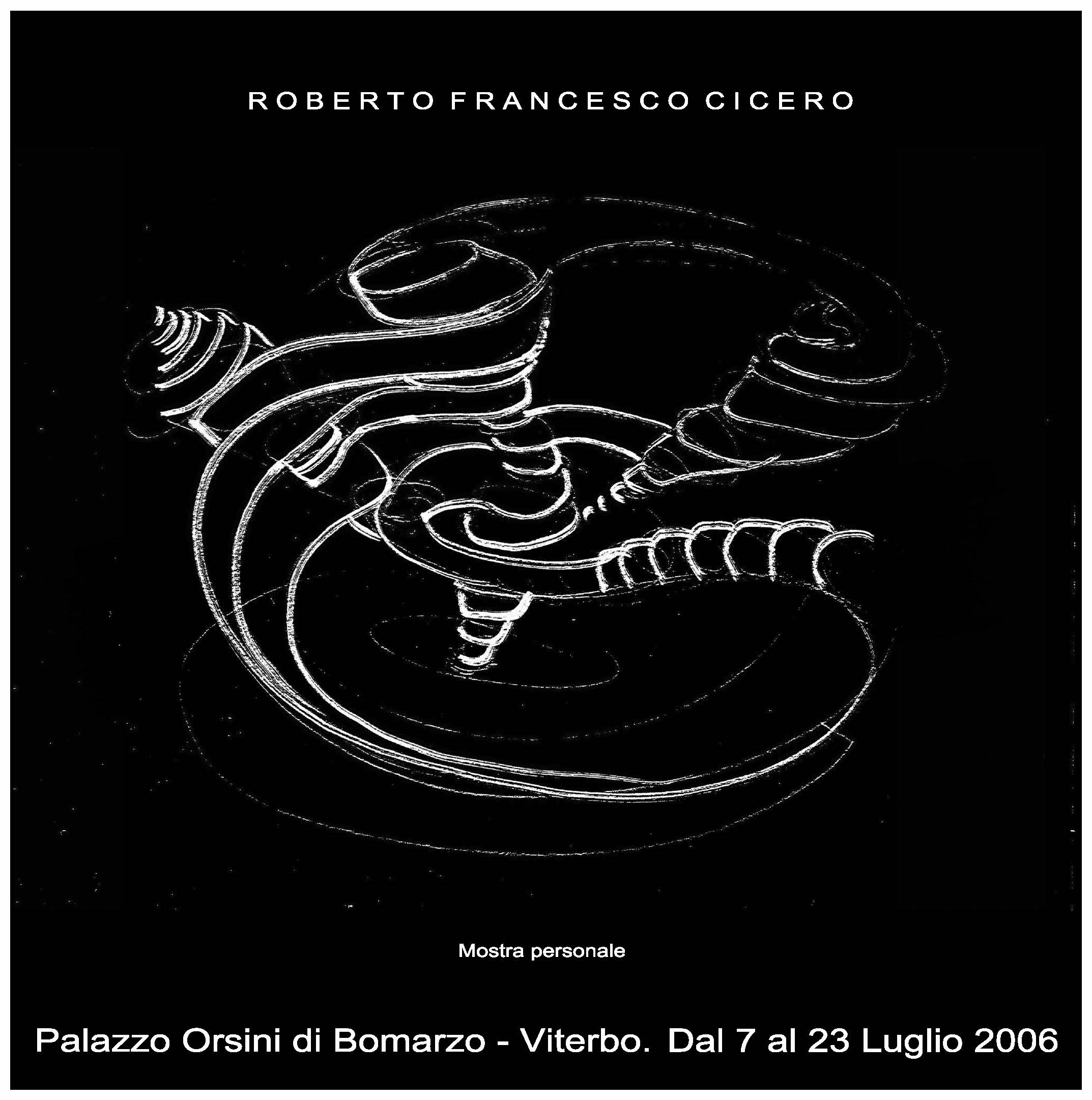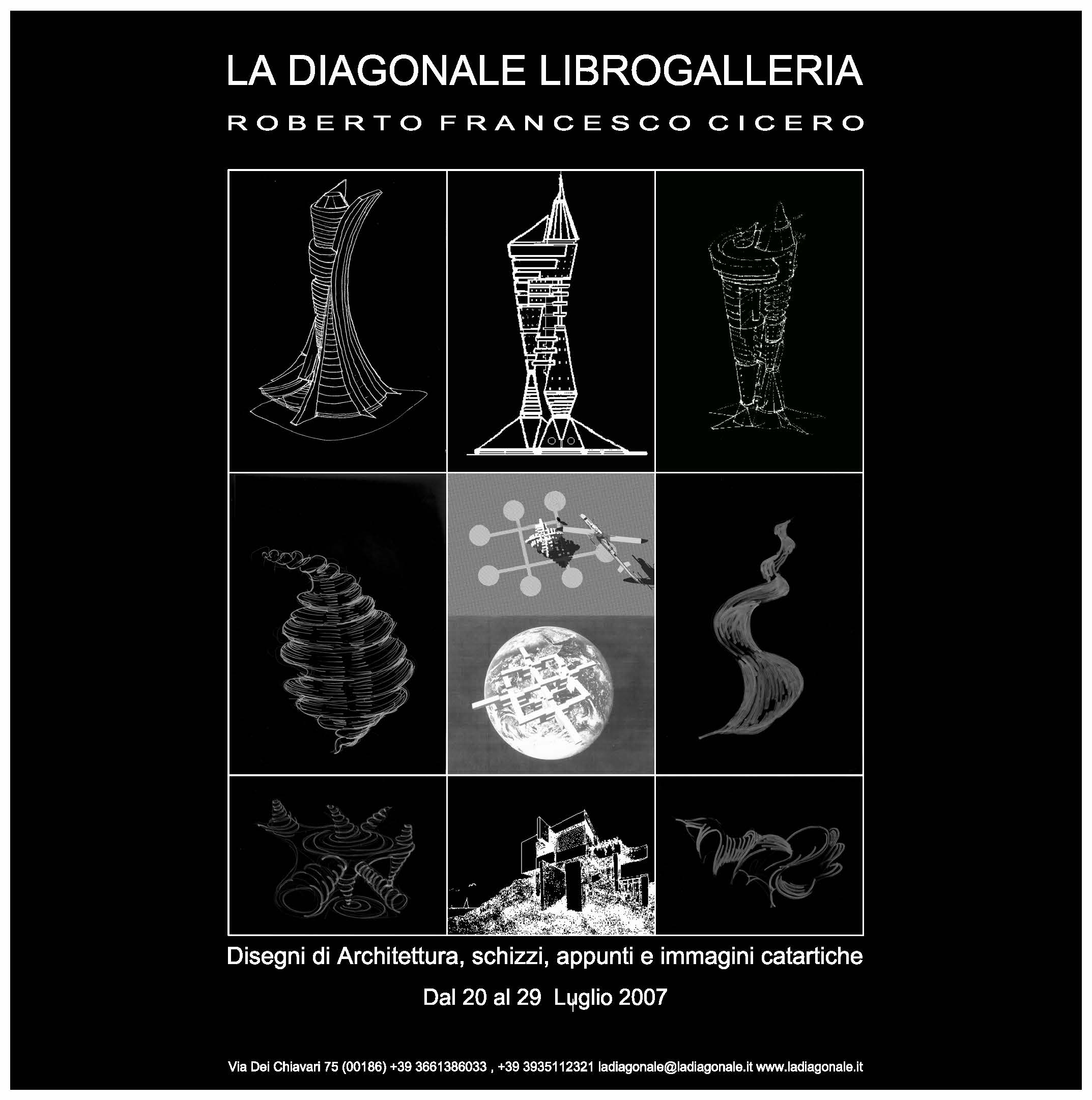 • Galleria D'arte contemporanea Dafne. Roberto Francesco Cicero.
Immagini, testi e disegni dal libro "Dal Palladio al sacco di Baghdad". 4 Aprile-11 Aprile 2013.
Coordinatore Michele Greco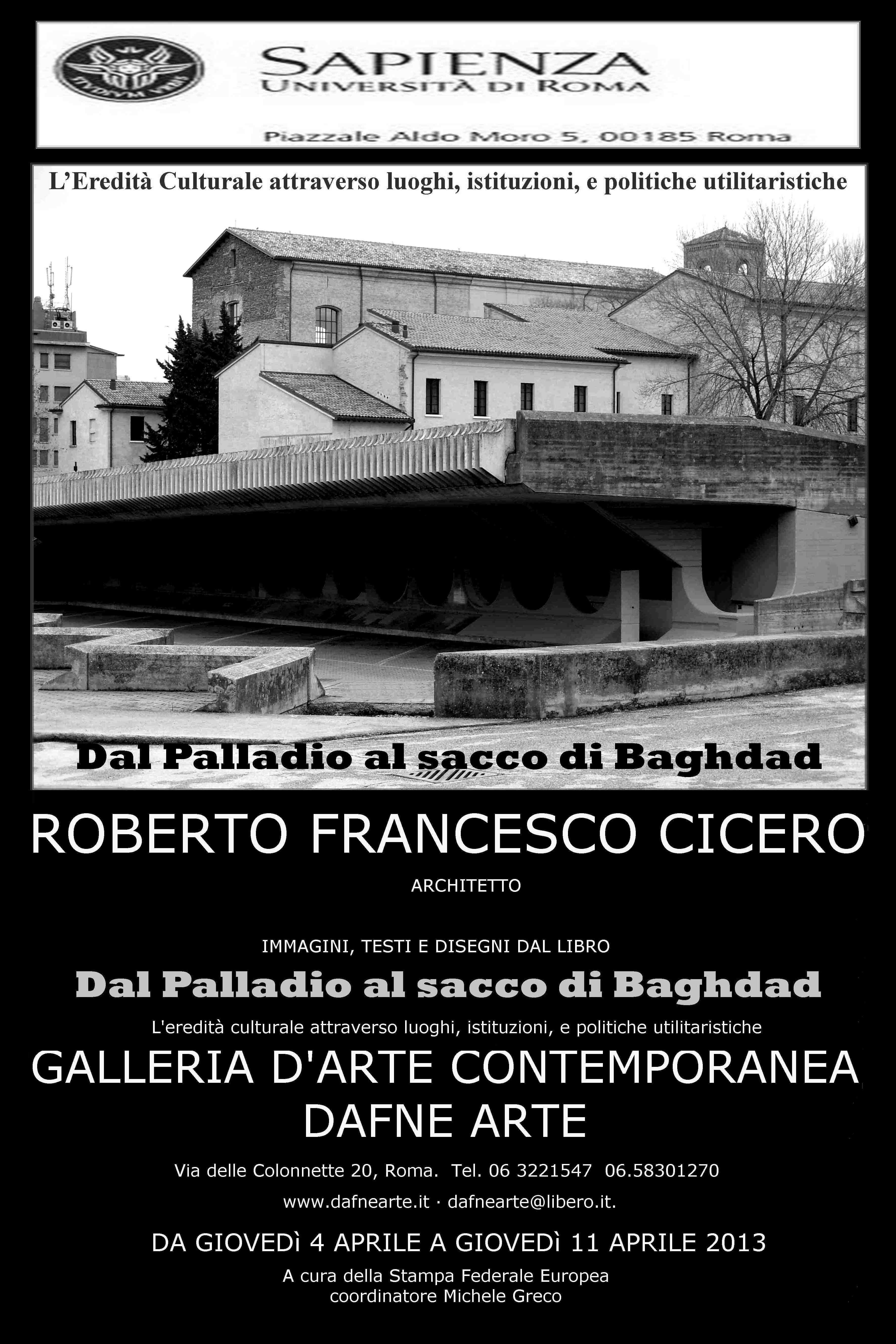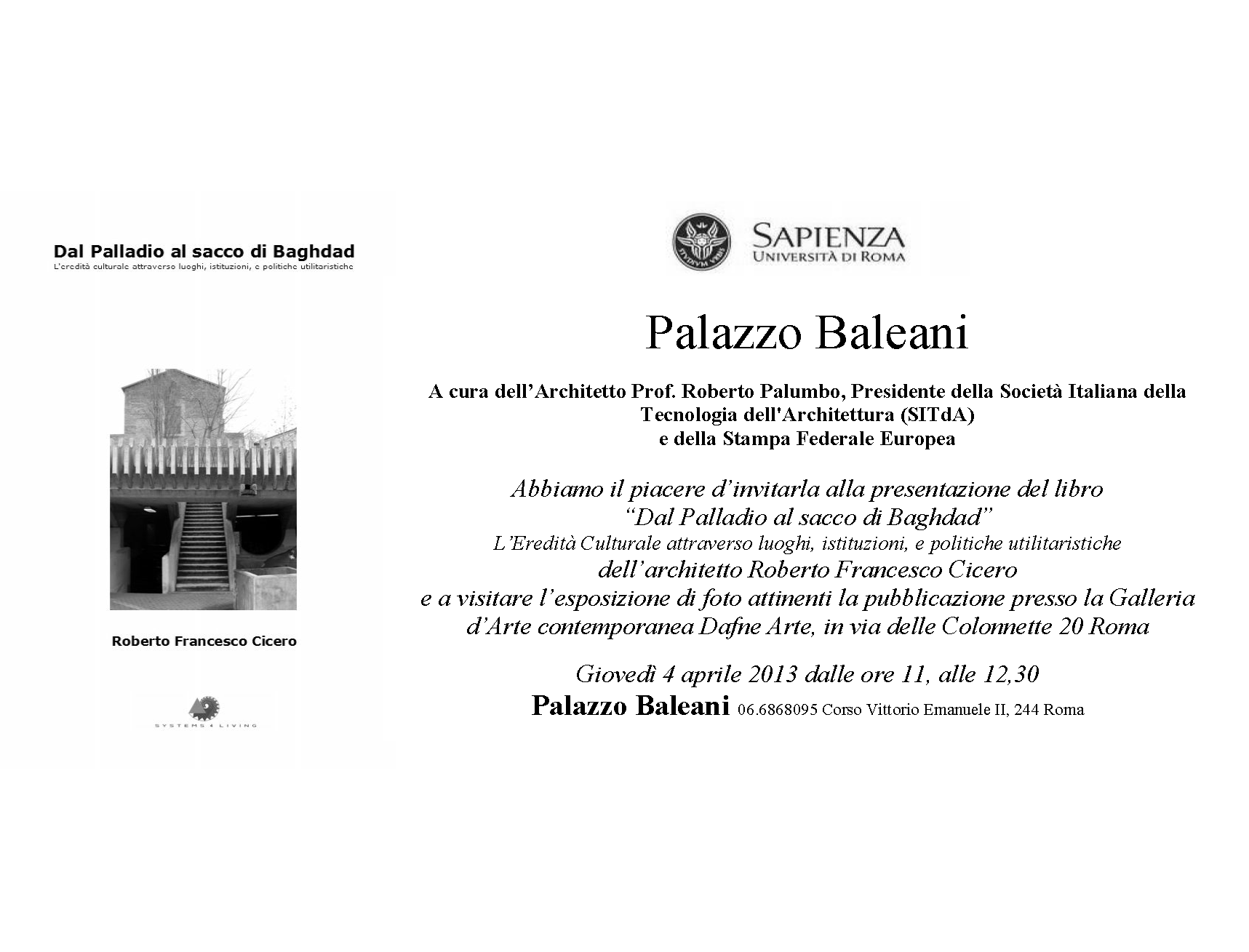 • Galleria "VISIVA – La città dell'immagine". L'OSSIMORO DELLA TRADIZIONE
10 Luglio 2014. Mostra personale disegni architettonici dal 1983 al 2013.
Curatrice Roberta Melasecca.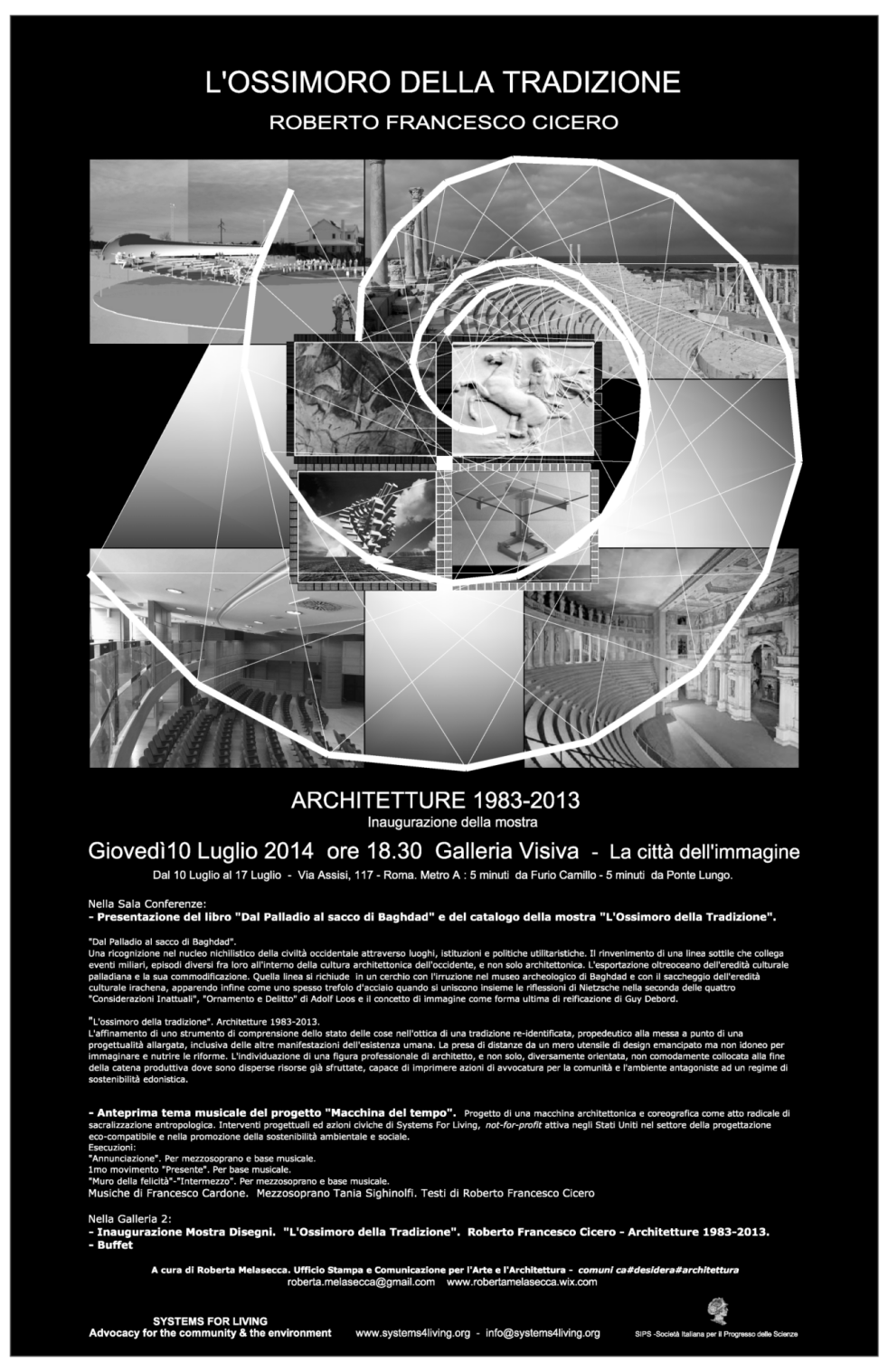 • St. Anthony Main Theater in Minneapolis. February 2oth 2016.
A multimedia interactive art installation for Franconia Sculpture Park. Video excerpt screened at the Italian Film Festival of Minneapolis and St. Paul.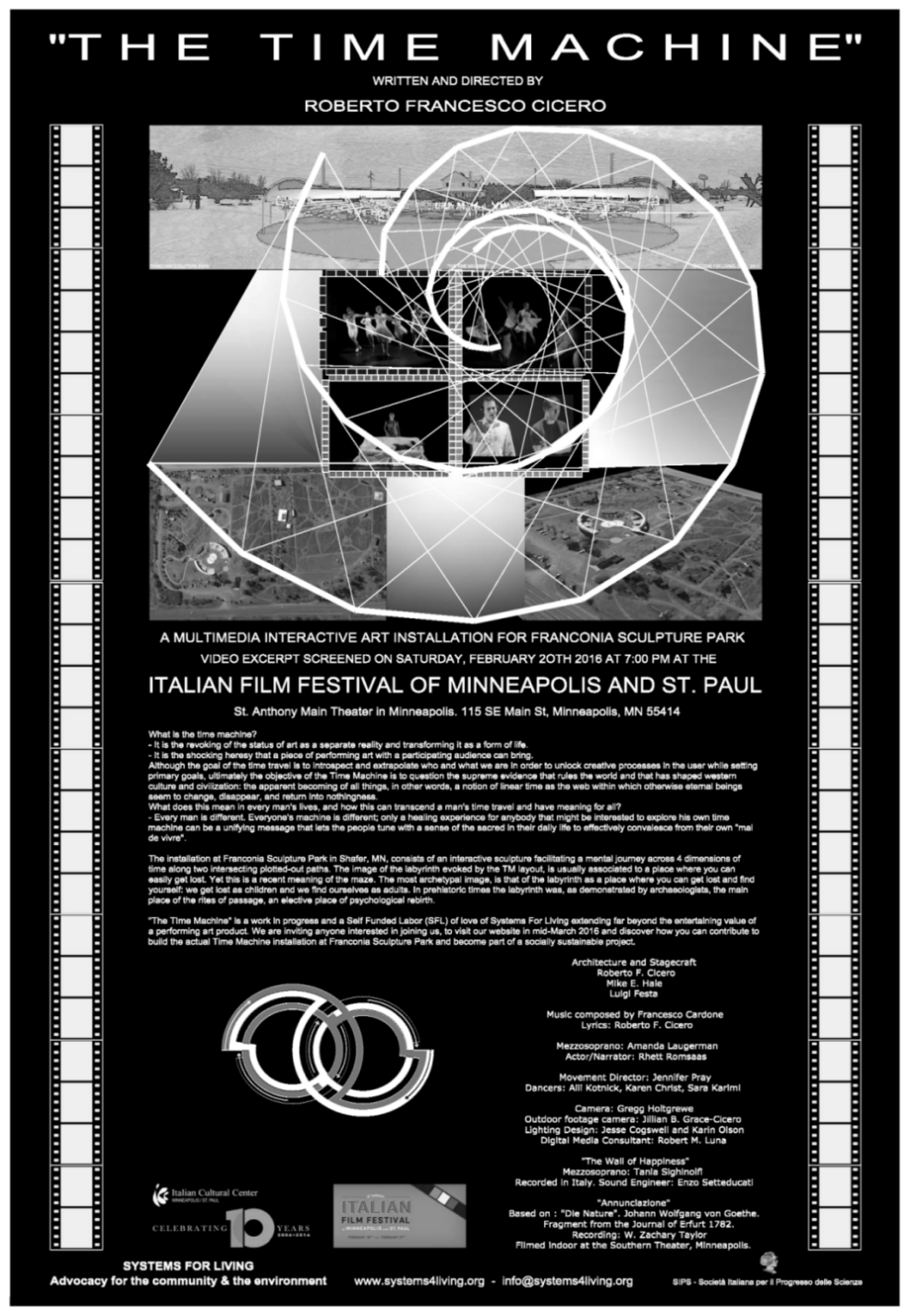 • FRANCONIA IN THE CITY @ CASKET GALLERY. MINNEAPOLIS, MN.
"OPUS EX MACHINAE" . 2 MULTIMEDIA INTERACTIVE INSTALLATIONS AUGUST 18, 2017.